Management
Safety Standards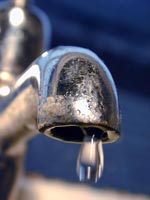 Whichever form of tenancy, Landlords have the responsibility for the safety of both the Tenant and their own property during the tenancy. The following is a list of regulations and as Agents we must ensure that they are adhered to by the landlord without exception.
The Electrical Equipment (Safety) Regulations 1994
These regulations require that all Electrical equipment left at the property be ``safe and of no risk or injury to human or animal``.
They should be checked that flexes, fuses and electrical outputs are safe and correct. Items that must comply are all portable electrical items such as electric cooker, fridge's, washing machines, kettles, toasters, etc.
As agents we cannot guarantee which items are safe or not and will recommend that a qualified electrician checks these items (a charge will be made). This can be carried out by your own electrician.
Gas Safety (Installations and Use) Regulations 1994 (1996)
It is the responsibility of the landlord to ensure that a gas safety inspection is carried out by a CORGI registered Engineer prior to the letting of the property, and that a gas safety certificate is given to the tenant at the commencement of the tenancy. This certificate is to be renewed on an annual basis.
Fire and Furnishings (Safety) Regulations 1988 (1993)
All soft furnishings such as settees, sofa, beds, padded chairs, pillows, cushions and so on must comply with the Fire Resistance requirements contained within the regulations.
Items of furniture made prior to 1950 are termed as antiques and therefore are excluded from the regulations.
Usually a label is attached to the item of furniture to confirm it is acceptable. We will at all times check your furniture and advise you accordingly to the best of our ability.
We can arrange for your property to be compliant
Please call us on 020 8201 7026 or email us at info@prresidential.co.uk to arrange for a compliance check!
Cleaning
We would like to point out that we can also arrange for your property to be professionally cleaned prior to the commencement or at the end of a tenancy. Please call us on 020 8201 7026.
Insurance
There is no law which says you must carry insurance as a landlord, or as a tenant, nevertheless it is most advisable to do so. In any case, if you have a mortgage your lender will most likely insist that the property is properly insured.
It is important to point out that common household insurance policies are not suitable for letting. You need a policy which specifically covers letting and several additional risks.
Please bear in mind that any insurance you take out is only as good as the information you provide to the insurer. If anything happens, the insurance company will investigate and will almost certainly refuse to pay out if they find the information you provided was not accurate.
Policies for residential letting nowadays differ very little in cost from normal household policies. There is a wealth of ready made packages available from many high profile insurance companies.
Information provided here is informational only and is not intended as a substitute for specific legal advice.